Weather Cancellation Policy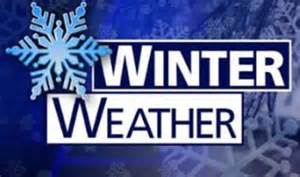 Be smart.  Be cautious.  Don't take any chances.  Even if a church event is not cancelled, if you do not feel comfortable getting out, you are excused.
Generally, midweek if school is cancelled, events are cancelled.  But discretion is given to event leaders to cancel if needed.  Check with the event leader to be sure.
Sunday Worship Service will usually NOT be cancelled (if Pastor Kimby is in town).  However, don't take any chances.  If it is very bad, walkways and parking lot may not be cleared.  Ushers, musicians and worship leaders are to use their own discretion about attending, and if you don't feel safe getting out, please stay home.  We may modify the service if musicians or other worship leaders can not make it in or if attendance is very low.  Sunday School is more likely to be cancelled if we have a storm.
Check emails, Facebook or on this website for announcements about cancellation.   Also check KMBC-TV notices.  Call Rev. Kimby or Connie to be sure.