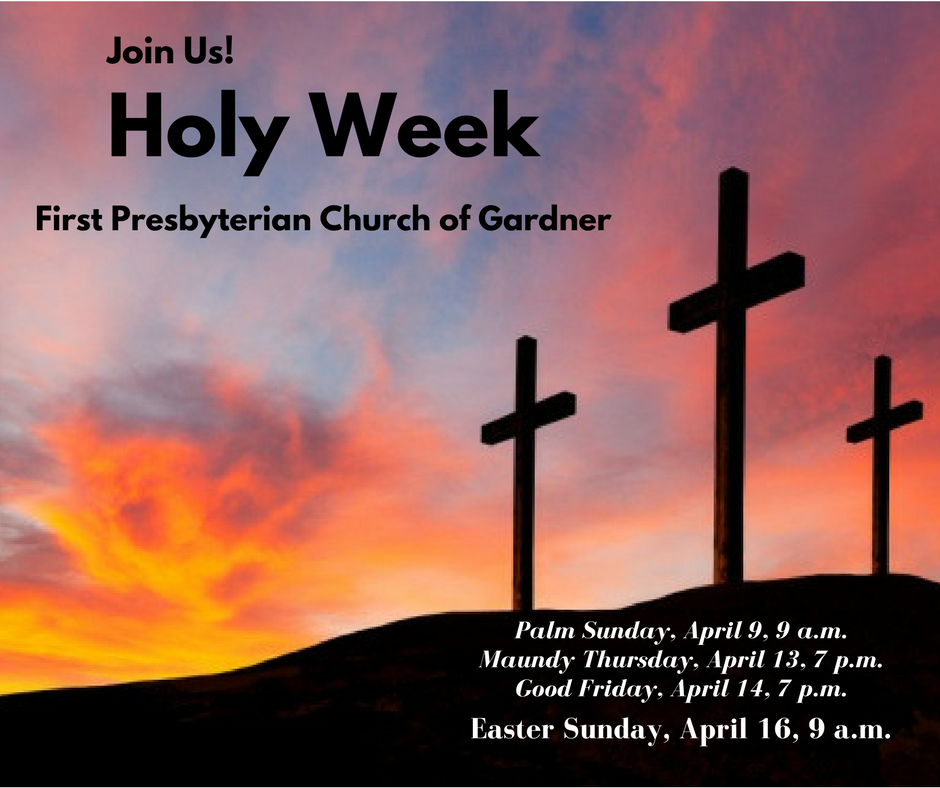 Sunday, April 9,
Palm Sunday
Worship Service 9:00 AM
…

Waving Palms and shouting Hosanna, we will welcome in Holy Week with scripture and song, prayer and thanksgiving. We remember Christ the unexpected Messiah.
Thursday, April 13,
Maundy Thursday
Service 7:00 PM
Holy Communion, scripture and song remind us of Jesus last night with his disciples before his arrest and trial. Jesus' last words of instruction to us were to love one another.

Friday, April 14, Good Friday Service 7:00 PM
We will share an ancient traditional service called Tenebrae which means "shadows" or "darkness." This service of darkness will intersperse scripture, music and prayer as we remember Jesus' crucifixion and death on the cross.Sunday, April 16, Easter Sunday Worship Service 9:00 AM
Celebrate the Risen Christ together!
Join us at First Presbyterian Church
Everyone is welcome!