Another Year – Another New Beginning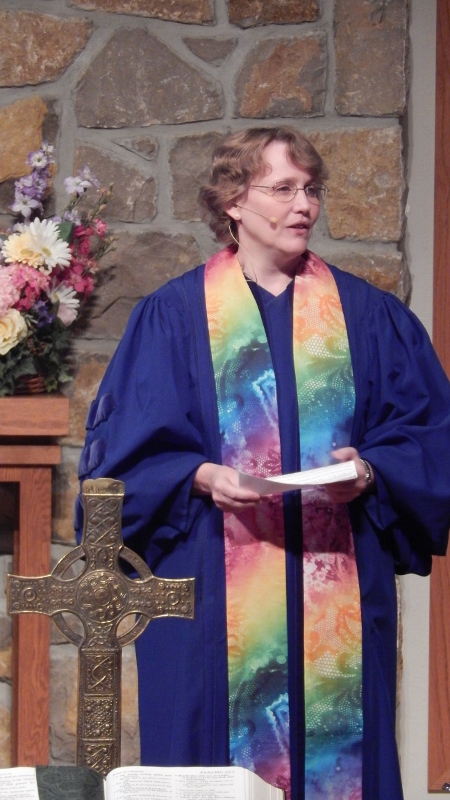 Something about New Year's Day is very exciting.  The potential in the air.  The possibility.  The unknown future.  Anything can happen.  The year is a blank slate before us and we have a sense that we can start over. The old is finished and forgiven.  Mistakes can be wiped away. We can plan. We can promise. We can begin to be and do all that we hope. The challenge of a resolution can move us forward into all that God has called and created us to be.
For the church the potential is the same. We turn the calendar page into January and we begin to focus ahead. What is it we want to accomplish?  How is God calling us to serve in the year ahead? Whom will we meet and how will we encourage one another with God's grace? If we made a pledge of time or talent or property, that promise begins to be fulfilled with January. Individuals start new responsibilities as new elders and deacons begin their term of service, as people join Pillars for committee work, as possible new members join the congregation, as we greet guests and invite friends to join us.  Anything is possible.
Your session will have a planning retreat on January 21 in the morning. We will build on all that First Presbyterian Church has been for 150 years, and dream of what God is calling us to be. We will set concrete measurable goals for our church for one year, three years, five years and perhaps beyond. We will create steps and strategies to attain those goals.  And, more than likely, we will be calling on you as a congregation to move forward with those goals.
So here is our request of you in this planning process.
1) Pray for me and for the members of your session – individually and collectively. Pray for wisdom and inspiration. Pray for guidance and clarity. Pray for us to make decisions that will continue to serve God well and shape this congregation as God would have us be.
2) If you  have ideas  of goals we  should  include  in  our  planning  process, contact  me  or  stop  by  for  a conversation about your ideas.  Or speak to a currently serving elder.
3) Pray about your own involvement at First Presbyterian Church and answer God's call to serve as we begin to
roll out plans in the future. Stay involved. Stay connected.  Stay focused on God's call for you.
As the New Year turns, even as we seek new possibilities and promises, some things remain the same.  God loves us, God calls us, God empowers us and God is with us. First Presbyterian Church remains a vibrant and vital place of service and praise.  Each person connected to our church is blessed and beautiful, important to the life of this congregation, and essential to our ongoing ministry in the world.  May you be blessed in the year ahead with the fullness of God's grace, the challenge of Christ's calling, and the empowerment of the Holy Spirit.  May you be and become all that God envisions for you, and for us together.
Grace and Peace, Pastor Kimby