Loving Life – by Pastor Kimby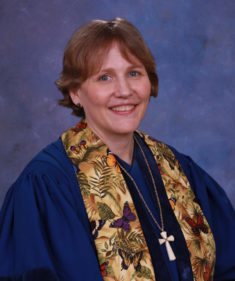 This year, Lent begins on Valentine's Day – the day set aside for observing and celebrating love. What better way to celebrate God's love for us and for all the world? Throughout Lent this year, we will be thinking about love – about the way God loves us and how we are called to love others. Sometimes themes of Lent can be depressing. We contemplate our own sin. We remember the suffering of Jesus. We study the challenges of the world. We explore disciplines to help us grow in our faith and in our awareness of God's will for our lives. Sometimes these themes of Lent can pull us into darkness and away from the glorious light of Christ. On the other hand, I firmly believe God wants joy for us. God loves us. God wants us to feel blessed. God calls us to respond to God's grace with thanksgiving. In that light, this Lent we will be exploring the theme of Loving Life. God wants us to love life, to rejoice in all God has given us, and to respond with generosity and joy. Jesus lived such a life of love. Jesus experienced joy and shared it with others. Jesus appreciated little moments when everything was as it should be. Jesus celebrated with friends and called us to rejoice in God's goodness. Jesus loved life, and demonstrated what a loving life looks like. As we seek to follow Jesus, we will share God's love freely and fully. We will love life as we lead a loving life. Each week we will explore an element of loving life. February 18 – Find Joy; February 25 – Seek God; March 4 – Share Gifts; March 11 – Spend Time; March 18 – Practice Care; March 25 – Celebrate Life.
This year, we have a couple of extra experiences in which we can explore our Lenten theme. In addition to regular Sunday morning worship, we will be offering a 6 week Sunday evening worship and fellowship experience which will delve into the theme of "Loving Life." We will also explore the theme of "Loving Life" in the women's Thursday Bible study. See the articles below for details about these opportunities. You will be invited to think about "Loving Life" in many ways throughout this season. And of course it all leads to our celebration of life on Easter Sunday morning, April 1, this year. (no fooling.) May God's love surround you each day of this season ahead, and may you experience the grace of "loving life" every step of the way.