Dreams and Visions by Pastor Kimby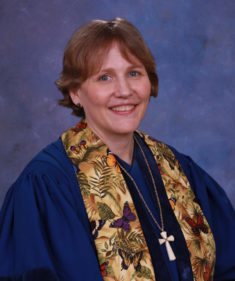 Frequently in the Bible, God comes in dreams. From Joseph in the Old Testament to Joseph in the New Testament, God speaks thru dreams, reveals truth and inspires a life of faithfulness.  Actually, the dreams don't begin or end with the Josephs.  God has inspired from Adam onwards, even to this day, even to this community.  God speaks to us, if we listen.  God reaches us, any way we will pay attention.  God calls us, to respond to God's Spirit and to make God's vision a reality.
This month, as we turn a new year, your session will gather in our annual planning retreat on January 13. We request your prayers for us.  New elders and deacons will begin their terms of service.  Officers rotating off will move on to other service with our thanks.  At our retreat new elders, continuing elders and retiring elders will gather to look forward in hope and to plan for our future together.  They will step back to take a wider view of our ministry at First Presbyterian Church of Gardner and to listen for God's call for us in the year ahead.  Our prayer is that God will inspire our dreaming, and will lead us on a clear path to growth, discipleship, and service.
Right now, I'm not sure what that will look like. I have a few ideas.  You've heard a few ideas.  We've prayed about a few ideas.  Our question now is discerning God's dreams for us, God's vision for our church and community.
The season of Epiphany which we soon enter, is a season of revelation. It is about God's revelation of Jesus Christ to the world, the manifestation of God in Jesus Christ for the world – first to the magi, then for disciples, and on to the world.   That revelation of God continues today.  We believe the promise of scripture that if we listen, God will speak.  If we open our eyes, we will see God.  If we ask, we will receive all that God pours out for us.
So your invitation this season midwinter, is to pay attention to your dreaming. Look for God's revelations.  Receive the multitude of gifts God offers to you.  And share your vision of God's love in Jesus Christ wherever you go.  Oh yes, and may you enjoy, "Sweet dreams" by God's grace.