Stewardship Season – by Pastor Kimby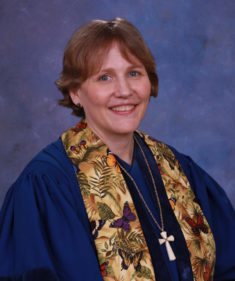 It's time for a frank conversation. First Presbyterian Church of Gardner is doing well. We have pleasant times of fellowship, powerful moments of worship, and profound opportunities for mission service. It would be easy to settle into complacency. It is tempting to rest in our history and just continue to do what we have always done. However, we believe we are called to more. If that is true, if God is calling us to greater ministry, each and every one of us must do our part. In this season of stewardship awareness, you are being asked to consider your contributions for the coming year. What will you be willing and able to give in 2018?
While we are soliciting offerings of all gifts – including time, talent and prayer – financial contributions are critical this year. In 2018 we must raise our level of giving by at least $16,000-20,000 just to maintain our current level of spending. This is because of an anticipated loss of regular income from building use. In addition, our receipts have been falling slightly short of expenses for four out of eight months during 2017. So just to maintain our current staff and programs we must raise our giving in 2018. If we do not receive the needed pledges, your session will need to make some difficult cuts to current budget items. Even beyond meeting current budget expenses and maintaining status quo, your session has dreams of expanding our ministry in several ways. You will be hearing more about those dreams in the months ahead. We would love to raise our 2018 budget by $30,000 or even $40,000 to expand our ministry in Gardner and to grow our church for the next generation. To accomplish that every one of us will have to do our part. Every one of us will have to give of time, talent, prayer and property to the glory and by the grace of God.
Soon you will be receiving a letter from me and from our stewardship team. In anticipation of our pledge requests, we ask you to prayerfully consider both your needs and your gifts, in order that we all may respond to God's grace with generosity and joy. Please pray also for our church that we may thrive and continue to serve God well. By God's grace all things are possible.