Summer Time – by Pastor Kimby Young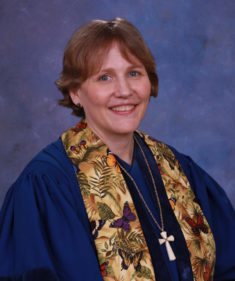 "Summertime and the living is easy," sings the first line of the old song from "Porgy and Bess" by George Gershwin. I love the song, but I always laugh a little when I hear it.  Easy?  Not so much anymore.  "Crazy" might be a better word – which leads me to another song, "Roll out those lazy, hazy, crazy days of summer."  Really, everything leads me to another song.
Summer is upon us and we have a lot of activity planned already – special events for June, July and August. Our schedules change, our daylight lengthens, and we do things a little differently.  Worship continues as usual – with solos and ensembles instead of choir – still praising God and gathering in community.  We add to the mix several special events – many of which could use your support and prayer.  See examples in the rest of the newsletter.
The point is there's a lot going on – in your life and in the life of the church. Don't forget to stay connected and involved.  Don't forget to pray for one another and for the church.  Don't forget to ask for help if you need it, or to let us know if you need prayer support.  If you are looking for ways to get involved, contact me and I will listen to your interests and come up with some options where you could contribute.  This may be your time to try something a little different.  Let me know if you have any ideas. Let us know if God is inspiring you in a new way.  That's what these "lazy hazy crazy days" are all about – listening to God and letting the Spirit move.