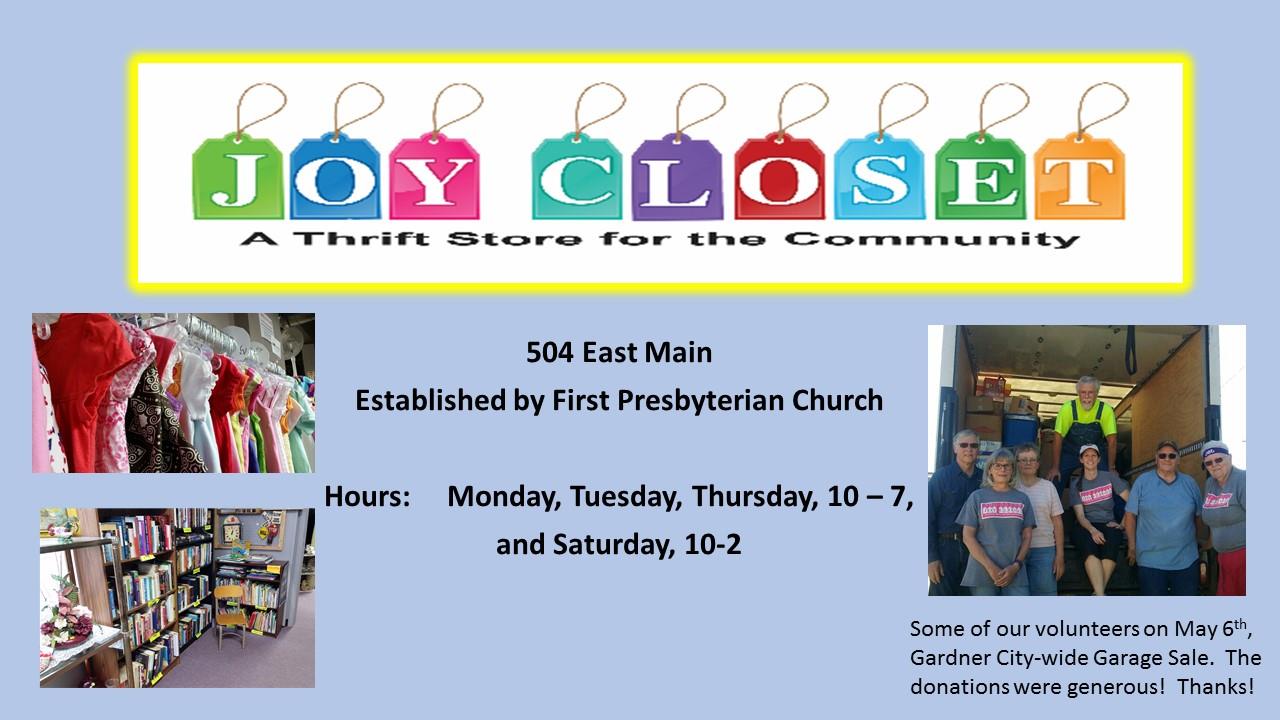 JOY Closet is blessed with generous donations from our community.
What we need is sorters!
Fact: It takes lots of volunteer hours to staff JOY Closet during the thirty-one hours we are open each week. For example, it's important to have someone empty the bins. At least one person is needed to sort donations and place clothing on the floor. We must have a cashier on duty. For each hour we are open, it would be ideal to have at least three volunteers on duty.
Check your schedule:
 Are you available for two hours on Saturday?
 Could you come each Monday and empty bins?
 Are you available to serve so that no cashier has to be on duty alone?
JOY Closet especially needs help on Thursdays and Saturdays. Ask a friend to join you and check with Cindy Rollf or Ginger Crist about training. It takes lots of help to keep our clothing racks full! Our customers love being able to shop at JOY Closet and we provide so much for families and children in need. Our congregation can be proud of what we have accomplished.
Come in and join us! It's a JOY-ful experience!