Lent Begins – The Way of the Cross – by Pastor Kimby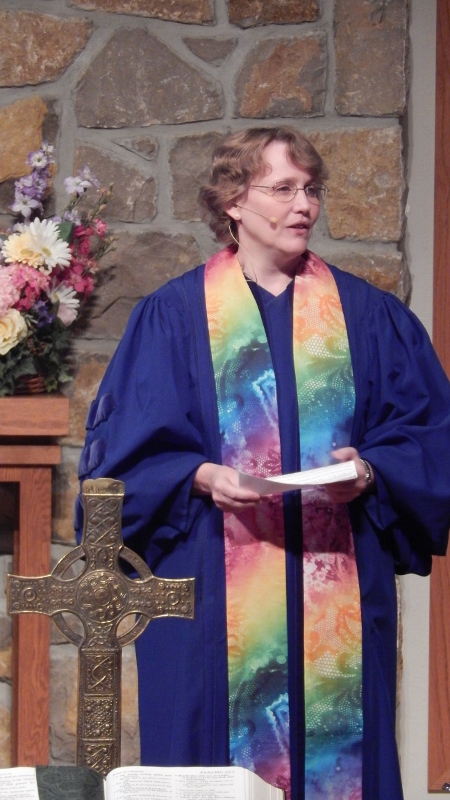 Lent begins with Ash Wednesday on March 1 and ends with Holy Saturday, April 15. The calendar dates of Lent vary each year according to the time of Easter which varies according to the lunar calendar. Easter is the first Sunday after the first full moon after the vernal (Spring) equinox (which is March 21). So Easter can be any time between March 22 and April 24. Lent offers time for preparation, penitence, reflection, and re-commitment. This church season urges us to remember the sacrifice and suffering of Jesus Christ, and calls us to practice our faith in more concrete ways. The name of the season comes from the Teutonic word "lencten" meaning Spring, or time of lengthening days. Lent became a Christian season in the 4th or 5th century. At first it was a short time of preparation for those who were to be baptized at Easter. Eventually the time grew to 40 days and the emphasis broadened to all Christians, not just those preparing for Baptism.
Lent always begins on Ash Wednesday – this year on March 1. Many churches observe the tradition of "Imposition of Ashes" – that is placing ashes in the shape of a cross on the forehead. The ashes, a traditional symbol of penitence, remind us of our sinful human nature and our need to repent -"Remember that you are dust." The cross reminds us of our salvation – "Redeemed by the cross of Christ." We will also share communion by intinction – that is coming forward to receive the elements together. We will combine with First Light Methodist Church symbolizing our unity as one church in Christ sharing one worship service at 7 pm. The day before Ash Wednesday also holds many traditions. Called variously "Shrove Tuesday" ("Shrove" is Old English for "repent"), "Fat Tuesday" (because all the fat has to be used up before Lent), or "Mardi Gras" (French for "Fat Tuesday"), the day is marked by parties and promises and "preparation for the season of preparation."
During the forty days of Lent, we are encouraged to "observe a holy season with abstinence, almsgiving, prayer and penitence." Often people "give up" something for Lent in order to practice abstinence. The sacrifice is meant to remind one of God and to offer alternatives that lead to a stronger relationship with God. Some people instead of "giving up" something, might "add" something to their daily routine during Lent – devotional practice or service, personal improvement or sharing a gift. Almsgiving during Lent is another way to express devotion to God and care for the poor. The One Great Hour of Sharing offering is one way to contribute this season. Some people suggest $1 per day per person, but any amount of giving is appropriate, and any good cause is worthy this season. Presbyterians are not strict about Lenten observances. It is an individual choice and just one more "discipline" or way of practicing discipleship. You are invited to think about something that will help you to more intentionally consider God's presence in your life this season.
Here at First Presbyterian Church of Gardner, your worship pillar has decided to work with a theme for Lent this year. We will be thinking about the meaning of the cross. You are invited to bring a cross from your home to be on display throughout this season. The sermon series (detailed below) is named "The Way of the Cross." We will add crosses to the west wall in the narthex as reminders of our individual commitment to Christ and our collective journey as a congregation. A devotion booklet called "Moving Toward the Cross" with daily devotions by Frederick Buechner is available in the narthex. We have a few other surprises and symbols for you throughout the season to enhance our Lenten journey which we will announce in worship. All of this is intended to inspire your discipleship and to add meaning to our Lenten season. May you be blessed by a holy and meaningful Lenten season walking daily in the presence of Christ.