State of the Congregation – by Pastor Kimby Young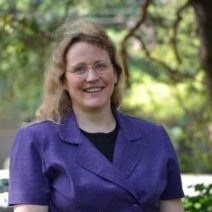 This time of year in the Presbyterian tradition, we are busy filling out reports. The PCUSA requires submission of statistics and ministries. Our clerk, Ron Crabbs, is busy gathering data to input to these national denominational reports. How many members, how many baptisms, how many funerals, how many in Sunday school… you get the idea. It's pages and pages of notes. Thank you Ron!
Meanwhile, here at home, committees, pillars, ministries and staff are busy compiling notes and submitting reports for our annual report. These are just snapshots of all that we have done in the year past. Thank you to all group leaders for putting these together. Thank you to Connie for compiling everything!
Also in January, new deacons and elders came on board. So we have spent some time in orientation and training. We have also asked those rotating off as officers to contribute their wisdom, evaluation and recommendations. Recently your session met for a planning retreat to do some long-range goal setting. You will hear more about this at our annual meeting and in my annual report.
All of this ending, beginning, reporting and planning reminds me that God is in both the detail and the long view. God is with us as we scheme and dream. God is with us as we dig in and work. And through it all, God has a plan for us, a purpose for our church, and a call for each and every one of us. As we think about where our church has been and where our church might be going, you are invited to think about your own part in that great vision for our congregation. You are invited to plunge in, do your part and share your gifts.
The session has identified one large goal for 2017 and perhaps beyond. Simply put our number one goal is to GROW as a church. Growth can be defined numerically, but also spiritually. We believe God has called us to GROW individually and collectively, and you are called to be a part of that movement of the Spirit. In the months ahead, we intend to flesh out strategies, ministries and methods for this growth. And in the months ahead you will hear about ways you can contribute. But for now, you are called to pray. Pray for this congregation. Pray for the leadership. Pray for the members. Pray for the visitors. Pray for the programs. Pray for the mission. Pray for the impact. Pray for those who might be reached by the love of Christ through our congregation. Pray for your part in that outreach. Pray for your own growth and ways that you might help others to grow. Pray for God's guidance. Pray for our response. Pray.
It's an exciting time to be at First Presbyterian Church of Gardner. It's an exceptional time to invite friends and family. God is with us, empowering us to make a difference in the world. May you be blessed by this congregation, and may you be a blessing as you participate in this ministry. Together, let us serve God and Gardner with love and light in the year ahead.