Advent Anticipation and Christmas Joy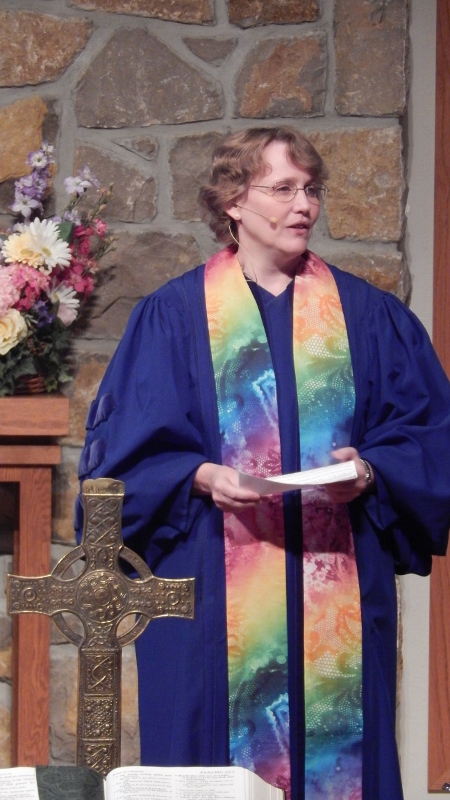 Advent is the first season of the church calendar. We start anew every year at this time – approaching God with wonder and praise, waiting for God's new revelation of truth and light, open to God's promise of redemption and grace, responding to God's call for hope, peace, joy and love.  The season of Advent is a stark contrast to the commercialism of Christmas in our culture.  It is a call for stillness, silence, holiness and awe.  Your invitation this season is to carve out moments for turning to God.  Make room for Christ's presence in your days.  Open yourself to the meaning and mystery of the season, and let God speak to and through you.
We will mark each Sunday of Advent with regular worship using lectionary readings from the prophet Isaiah. We will count down the days in anticipation of the coming of Jesus Christ.  We will light our Advent wreath and share our songs of the season.  You are invited to come to worship each week for community and connection.   Further, you are encouraged to invite someone to visit church with you, someone who might benefit from the deeper meaning of this season, someone who is seeking God's love and light.
On Christmas Eve we will celebrate our usual traditional worship service on December 24 at 4:30 P.M. with candlelight, communion, and carols. Come and invite a friend.
Christmas Day is on a Sunday this year. That only happens about every 6 years (with leap year).  Not knowing what kind of attendance to anticipate, we are combining services with First Light and we will be worshipping together at 10 a.m. (and we will do the same on New Year's Day the following week.)  We will gather as one community of Christians to celebrate the birth of our Lord and Savior.  Do not feel pressure to attend worship if you have family plans.  Our approach will be casual and comfortable – wear jeans, or sweatpants, or even pajamas if you wish.  If children come, bring something to play with.  We will sing lots of Christmas carols, read the Christmas story from the Bible, share prayer and reflect on the meaning of the day.  Everyone is welcome.
I know for some people the holiday season is stressful. If you are facing a challenge and need some support, please give me a call.  I can come for a visit, or just a phone call.  This season is full of emotion – some wonderful and affirming, some overwhelming and difficult.  Sometimes it helps just to know someone is praying for you.   If you need a listening ear or a shoulder to lean on, give me a call, or reach out to someone else in the church.  If you notice someone around you in need of help, show them you care and offer their name to God in prayer.
May you be blessed this season with the knowledge of the presence of God. May you be filled with hope and peace.  May you bask in the joy of God's love and light.    May you find God's greatest gift of grace, and may you share it with others with power and promise.