Pastor's Notes for November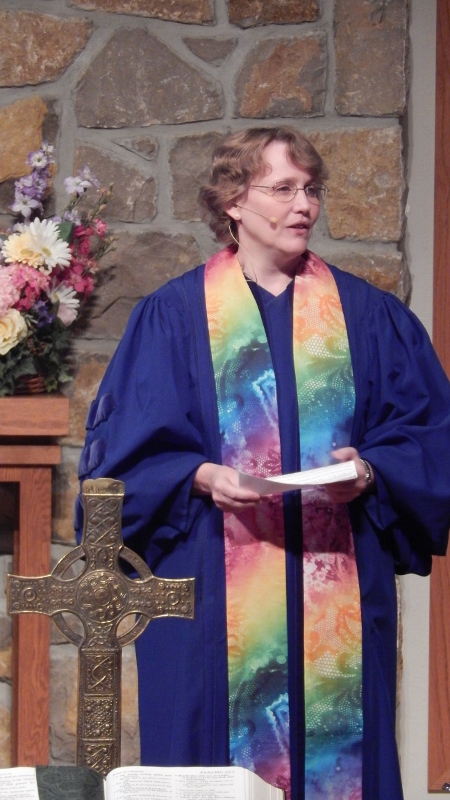 I love All Saints Sunday! It is a day set aside to remember those who have died, those who have gone before us to be with Christ for all eternity. Further, how we remember is by sharing the sacrament of Holy Communion – the ritual feast which binds us together across time and place, the sacred meal which unites us with all believers of any era who have ever served Jesus Christ as Lord and Savior. The Lord's Supper is always meaningful – reminding us that through Jesus Christ we receive God's grace, and are set free to new life in faithfulness and joy. On All Saints Sunday, as we gather around Christ's table, we imagine all those we love gathered together in God's presence for all eternity. I imagine loved ones in heaven feasting as we are sharing the bread and cup. I remember and rejoice that they now know perfect peace.
At the end of the month we share another feast – usually around home and hearth with family. Thanksgiving is an excellent reminder to give thanks to God in all circumstances, to remember to whom we belong and from whom all our blessings come. Even when bad things are happening, Thanksgiving reminds us to pause and look for that which is good. Count your many blessings and know that you are loved. So with these "bookend" holidays, the whole month of November becomes a chance to reflect on God's goodness and grace.
This time of year is also a good time to look at your life and listen for God's call. It's a good time to evaluate and make plans for the future – to think about changes you might need to make, and to ask for God's guidance. Maybe that's why the church year actually begins at this time of year. The last Sunday of the church year is called Christ the King Sunday – this year November 20, the Sunday before Thanksgiving. It is the day we Christians remind ourselves that Jesus is Lord of our lives, and should be ruler of all our priorities and decisions. We remind ourselves that everything we do should be what God would want us to do. We put Christ first in our lives and everything else falls into place. This year we will dedicate our pledges of time, talent and money for 2017 on Christ the King Sunday, November 20. We will thank God for all that we are and all that we have been given, and we will pledge to serve God to the best of our abilities.  We thank God and we move forward in faith.