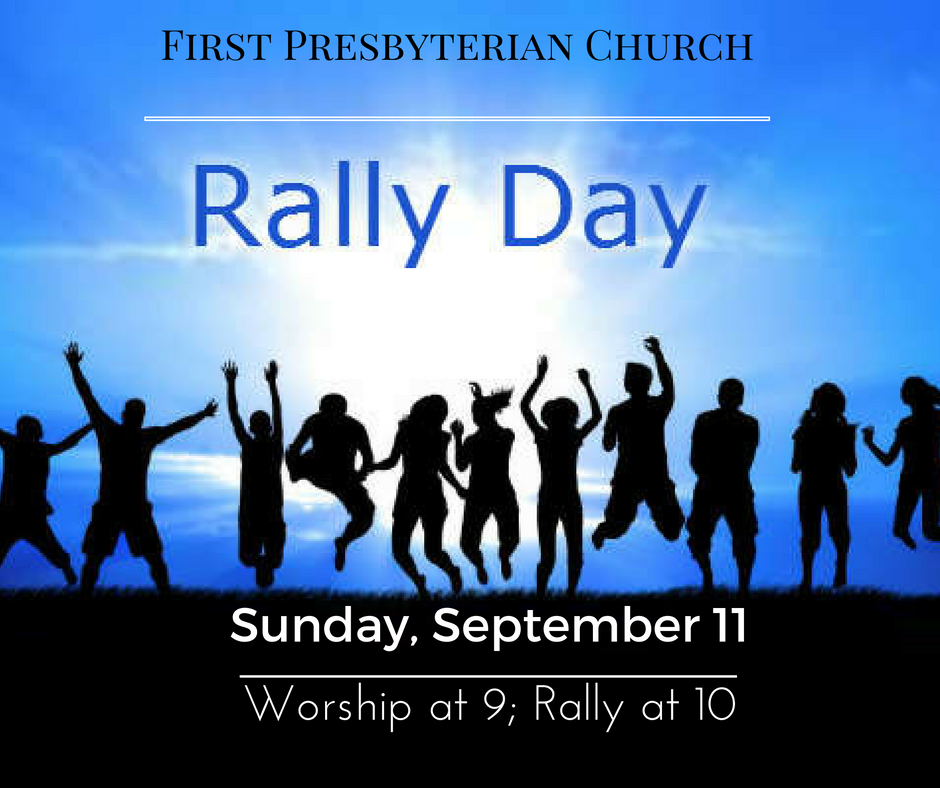 Join us Sunday at First Presbyterian Church of Gardner as we are back to Sunday School.
Worship begins at 9 a.m.   Sunday School begins at 10:15 a.m.
After worship on September 11, 2016, we will share a brief "RALLY" for Christian Education. In honor of our heritage we will remember "opening exercises" for Sunday School and gather together in the narthex. We will share a game, a song, refreshments and fellowship. The children will go off to Sunday School classes. Adults will continue fellowship and will be invited to share memories of Sunday School experiences from the past. Everyone is welcome.