Fabulous, Fun Filled, Faith Flowing – Fall – by Pastor Kimby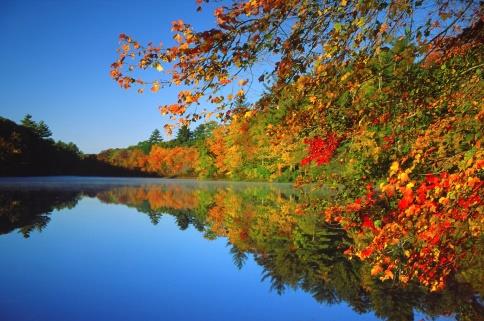 I love autumn. It has always been my favorite time of year. I love the crisp air, the crunching leaves, the bright colors, the warm smells. It was my mother's favorite time of year – so I'm sure that's where I got it and maybe now that makes me love it even more as I remember. There is a hint of change in the air, but it's not yet time for cold blustery winds and short dark days. For me the promise of holiday season ahead (without the chaos of the actual holidays) is full of anticipation and planning, hoping and dreaming. In the church season that is true as well. These are the last "ordinary days" of the liturgical calendar with several meaningful observations – World Communion Sunday, Children's Sabbath, Reformation Sunday, All Saints Day. It makes me "go deep" and snuggle into the warmth of God's love. It reminds me to remember all that has been and to be thankful. It challenges me to imagine all that can yet be, by God's grace. It is a season of possibilities. You are invited to dig a little deeper and welcome the presence of God in new ways.
As this season takes hold of us, the calendar for October is already jam packed with wonderful church events and programs. These are also excellent opportunities to invite a friend to come with you to church. Details are included in the newsletter pages following but here's a short list of moments to remember and occasions to invite others – starting from October 1.
– Blessing of the animals and ice cream social – October 1, 4 p.m.
– Bible Basics Class – October 2, 4 p.m.
– Mission Dinner and Auction – October 22, 6 p.m.
In addition, don't forget the regular ongoing programs that have already started but it's not too late to join. All of these activities are still accepting new participants.
– Regular weekly worship – Sundays at 9 a.m.
– Seekers and Servants – Armor of God class – Sundays at 10:15 a.m.
– Pastor Kimby's Hebrews Class – Sundays at 10:15 a.m.
– Sunday School for all ages – Sundays at 10:15 a.m.
– PYF (Pres. Youth Fellowship) – Sundays at 4 p.m.
– Bell Choir – Wednesdays at 6 p.m.
– Chancel Choir – Wednesdays at 7 p.m.
– Ladies Bible Study – Fully Devoted – Thursdays at 7 p.m.
– Women's Fellowship – 1st Wednesday at 10 a.m.
– Men's Fellowship – 2nd Tuesday at 7:30 a.m.
– All Pillars and Committees are accepting new members.
With all of these possibilities and all that is going on in your own life – work and family, sports and activities, community and other responsibilities – we could easily get overwhelmed. Instead, take a breath and pause for a moment. Thank God for everything and everyone who is in your life. Remember that you are blessed. And remember to enjoy every single moment of every single day – whatever comes your way. You don't have to do everything at once. Rather give glory to God and walk into each day knowing that you are God's beloved child. May you enjoy a season filled with God's presence and power, surrounded by God's grace and goodness.