Strengthening Families Program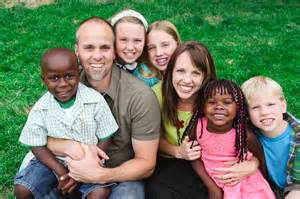 The Session, through the Mission Pillar, was approached by the Johnson County Mental Health Center to work in cooperation with a program called Strengthening Families. The program has been offered in many places for the last 8-10 years in Johnson County, but not in Gardner. The program is designed to offer parenting classes to families who might need a little help, and some concrete skills for good parenting practices. The families are referred by agencies (foster care, corrections, school districts, etc.) The program lasts 14 weeks and seeks to find widespread community support.
First Presbyterian Church agreed to be the host site for the first series of classes. This will begin on Thursday, August 18, from 5-9pm. Six other churches have also agreed to assist the program. The coordinator is now reaching out to civic organizations and other groups.
In addition to offering the facility for use, we may volunteer for other responsibilities.
Child Care – one or more weeks – for children preschool and under (with background check required)
Kitchen Crew – one or more weeks – help with set up and clean up each week
Meal provider – one or more weeks – provide a full meal for 30-75 people – number is firm by start of program
Table Hosts – as a family or individuals – 12-14 week commitment – to eat with families and get to know them
Group Facilitator – 14 week commitment – attend training in the curriculum and co-lead a group with either parents or youth by age group.
If you are interested in any of these "jobs," contact pastor Kimby for details.