Sermon Series and Scripture for Worship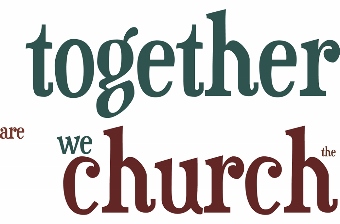 In the first part of August we are finishing up a sermon series called "We Are the Church Together."  Each week in worship  we will examine early letters to Christian communities. We will listen to advice from early Christians in order to better understand what it means to be the church. We will reflect on ways in which we are fulfilling Christ's call to be the church together. We will consider ways we could continue to improve in our service to God.
After the anniversary celebration we will begin another sermon series "Called to Be…" in which we will listen for God's call to First Presbyterian Church in the future.  Where is God calling us to serve?  How is God calling us to show love in the world?  What should we be doing to live faithfully here and now?
Scripture for each Sunday worship will be –
July 31 – Colossians 3:12-17
August 7 – Ephesians 4:1-16
August 14 – Anniversary weekend – Scripture to be determined
August 21 – I Corinthians 12 (selected verses)
August 28 – James 2:14-18; Matthew 25:31-40
Join us any Sunday at 9:00 a.m. at 138 East Shawnee in Gardner, Kansas.